Use Our Live Chat
Give Us Your Requirements!
One Stop Home & Office
Cleaning Specialist
Most Reliable Professional Cleaning
Services in Singapore
Our One Stop 
Services
Below are our Services:
Professional Cleaning
Regular Home/Office Cleaning
Regular Commercial Cleaning
Curtains Dry Clean –Dismantle & Hangback
Curtains Steam Cleaning
Mattress/Carpet/Fabric Sofa Steam Cleaning
Marble/Parquet Floor Polishing
Home-Fix
Home Painting
Aircon Service
Landscaping Maintenance
Plumbing/Jacuzzi Pump Repair
Furniture Disposal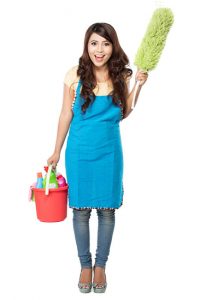 About Max – Clean
Max-Clean is a One-Stop Home & Office Cleaning Specialist
We're NEA Certified Cleaning Company.
We comply to Industry Standards

SS499 Cleaning Performance for Commercial Premises
SS533 Cleaning Performance for Public Housing Estates

Our Cleaners are proficient in Household Cleaning Procedures
Our Cleaners attend regular training courses to upgrade productivity with safety measures complying with NEA guidelines.
Monsoon ST12 – Gastronomy
We use State of Art Cleaning Equipments to achieve Maximum Customer's Satisfaction.
Efficient Cleaning combining Suction and Washing in One Process.
 Obtained HACCP certification to achieve highest cleaning power.
 Kills up to 99.9% germs with its UV light System .
Consumes 93 % less water compared to conventional cleaning methods.
Consistent cleaning power permanently producing fresh steam from clear water tank separated from dirty water tank.
Fast and Hygienic Cleaning without Chemicals.
Vacuum, mop and dry in one operation.
Vincent, thank you very much for delivering a great service. We are very pleased with the results. We'll definitely come back to you for future requirements!
Vincent and Jennifer – many thanks for the superb job on the apartment last week! Thanks for
attaching a copy of the invoice as well. In terms of the official apartment cleaning prior to handover, have we got that scheduled yet? What are we thinking Marivic, November 2nd perhaps? Also Vincent, we would be very interested in retaining your services on a regular basis for our new place after we move in in November. If ok with you, after we get all moved in I will reach back out and we can set up a schedule in the new location. Thanks again
I would particularly like to warmly comment on the good attitude and quality work of Max-Clean. They were willing to go the extra step and find solutions where required. The landlord also commented on that. There is also a good relationship between the two contractors engaged, which made for a good atmosphere on Friday, they were working simultaneously on indoor/outdoor areas. I am glad they helped with the handover!
The hand back is completed. No issues. The landlord is satisfied. Max-Clean did an excellent job! Vincent was even present for the hand back to make sure everything was ok. I HIGHLY recommend him to your clients